From the window in my office,
I see a playground and a prairie, a trellis and three crabapple trees. In summer, the prairie grasses wear their spice colors: cinnamon, curry, coriander, and cloves. Spring through autumn, the prairie periodically changes its blossom bling—daisies, pale purple monarda, and black-eyed Susans bejewel the sea of spice colors. (Monarda, or bee balm, is my favorite; I grow the domesticated red bee balm in my garden and affectionately dub them the Sideshow Bob flowers, because, well, they look like The Simpsons Sideshow Bob's hairdo.) And in the summer breezes, I can totally see where Katharine Lee Bates got the phrase "amber waves of grain," because the prairie grasses bow and bob, flowing freely like waves. Okay, I confess, the gentle and poetic "breeze" is not entirely accurate—on the prairie, the wind is usually more like big whopping whooshes. But, you get the wavy picture.

In winter, however, under the snow's white-cold cover, the prairie grasses just clump, stuck to the ground, as though someone had spilled a cereal box of gigantic sugar-coated shredded wheat and there they will sit, not budging a branch until March, or until the snow melts, which in Chicago, may not be until after March. Winter has its own special beauty though. For instance, I can see the red crabapples "popping" against the sparkling snow backdrop. In summer they'd be cloaked by leaves. And prisms shining from carefully cut facets of the finest Austrian crystal cannot compare with rainbows shimmering in waves off crimson crabapples coated with irregular ice.

Despite dramatic seasonal changes outside my window seat, I would be bored if I didn't occasionally revel in the various views out other windows. I also would not discover much new. And that would be worse than boredom.

From where I sit in life, I see that the small choices that shaped my life started when I saw old things in new ways—a concept first presented to me by a coworker in a county museum, much like the museum where Maria Beaumont works. What Maria discovers is that this concept also works backwards. Seeing modern trends in light of the wisdom of the ages spurs important changes as well. The seed for Beyond Betrayal was my wondering what my life would have been like if I had, in my twenties, seen old things in new light and new in old. This is a great question for anyone at any time, by the way.

When I was a kid in suburban Chicago, my dad often asked at the dinner table—not "What did you learn in school today?"—but "What good questions did you ask in school today?" During my childhood, the answer to that question was usually "none" because I was too shy to speak up in class. But eventually, once I began my business career, I began squeaking up with good questions of management, coworkers, and customers.

Most of my administrative and marketing career also involved lots and lots of writing, which I loved. One favorite part of most of my jobs was creating materials and fun activities for staff training. Writing employee, member, and volunteer newsletters was also freeing and fulfilling. One memorable freelance writing assignment was a monthly feature column in the Pioneer Press.

My most amazing inspirations are God's love, the sea and shore, South Haven, Michigan, my dog Charlie, and France.

Most recently, Haruah: Breath of Heaven literary journal, published my story "Wonder," in which an ocean scene inspires a woman's seeing her marriage differently. Read it HERE.

In 2008, my first novel, Beyond Betrayal, was published by Xulon Press.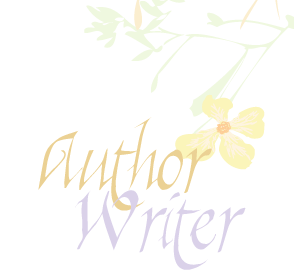 To come to a book signing for Beyond Betrayal, check HERE for the Schedule.

To arrange a book signing,
please go to my Contact page.

To contact me, you can e-mail me at the address HERE.